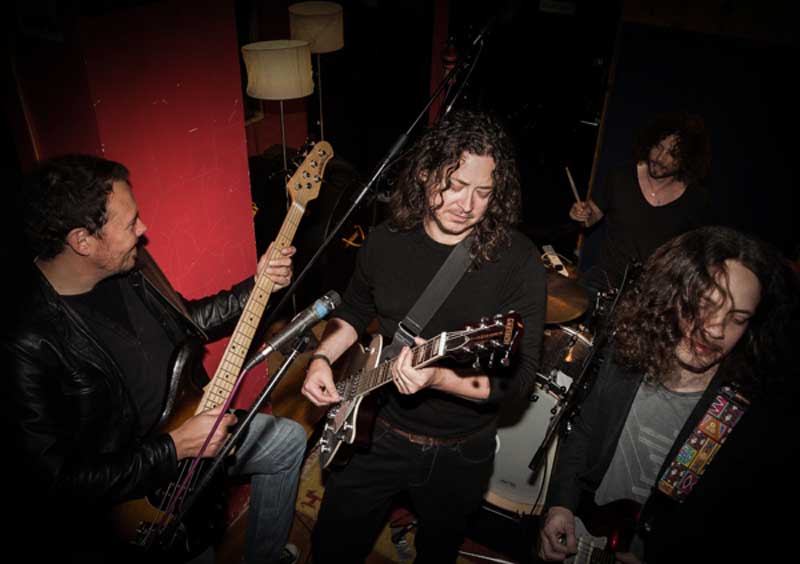 'I'm Not Ashamed' is the exhilarating new single taken from the brand-new career defining album AMPLIFY by emerging rock sensations TESS OF THE CIRCLE.

Produced by the prolific Gavin Monaghan (Editors, Robert Planet, Lemmy, Ryan Adams, Grace Jones) the single delivers honesty with laid bare lyrics, impassioned vocals and British rock and roll guitar sensibilities; all armed with alt rock and classic production. Bold, assured and confident.
In just two years, TESS OF THE CIRCLE have amassed an impressive cv with live sessions on National BBC Radio (including BBC Radio 2, BBC London & BBC Oxford) and repeat airplay on national radio (from BBC Radio 2 [5 shows], BBC Radio 6, Planet Rock, Radio X, Virgin Radio, KERRANG, BBC Introducing, Absolute Radio's 'Emerging Icon', Amazing Radio and over 120 other stations).

"This my friend is a bit of a wow!" 9/10, POWERPLAY Magazine

Focusing on the song writing of singer/guitarist TESS JONES with LEE CLIFTON on lead guitar, and brand new powerhouse rhythm section, BEN DRUMMOND and PAUL STONE; the "AMPLIFY" album signals a refreshing commitment to providing the listener with a true musical journey that encourages memories of the first play of a now treasured vinyl record.
And, now they are ready to take on the world with their new single "I'm Not Ashamed" !
"Whilst touring and talking to audiences last year, we sensed a strong desire in people for a return to something real. We really wanted to try and capture that - four guys in a room", Tess explains. "With our new single 'I'm Not Ashamed' I wanted to take that desire for the real and craft a song about the wish to strive for sustained self acceptance. It's about finding strength in knowing who you are and not relying wholly on others perceptions" - Tess Jones, TESS OF THE CIRCLE.
The band have engaged audiences with five shows at Glastonbury, sub-headlined the Acoustic Festival of Britain's second stage and headlined Bear Gryll's Festival in London. The end of 2016 onwards sees them as special guests of Hawkwind's HAWKLORDS, playing Planet Rock's ROCKSTOCK and taking to the stage for BEARDED THEORY 2017 ! Rest assured, this band are just getting started !
The lyric video for 'I'm Not Ashamed', produced by Andy Pilkington of Very Metal Art, can be viewed here
News Was Posted on: 12th November, 2016