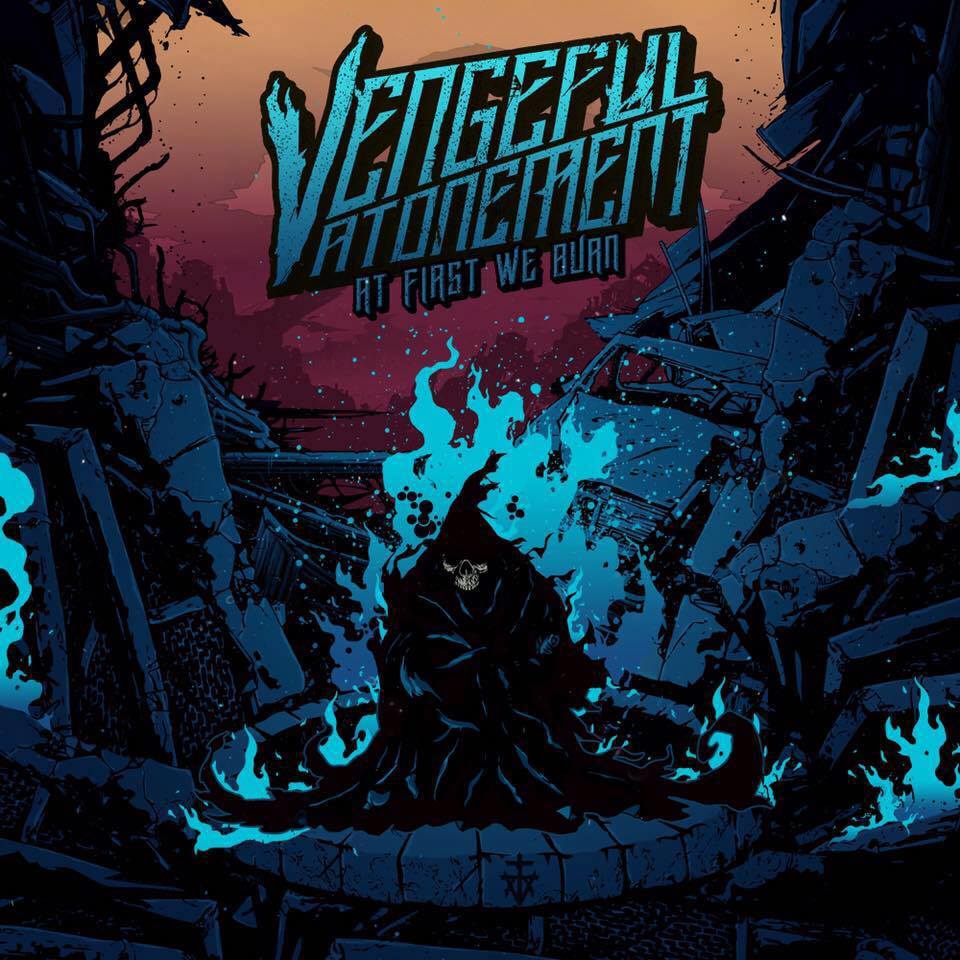 On the 30th October I went to an album release gig this is my review of At First We Burn by the band Vengeful Atonement who are from Coventry.
I spoke to the guys of V.A about the possibility of doing this review for them and I was met with 'of course you can', that night I bought the album and been listening to it since, prior to the album release I had seen V.A play a few gigs so in a sense I knew what to expect, this album has shown me exactly that and more.
This album is really really great to listen to and I don't mean I have listened to it once or twice, no!! I have listened to it at least 10 times each day, this album is hard and heavy and hits you with amazing vocals and lyrics with amazing drumming, bass playing and guitaring with awesome solos,
I have to say that this album is definitely among the best music I have been given the chance to review, listening to this album made me headbang a lot, earlier in this review I said how really really great this album was to listen to and with that said I struggled for around 20 minutes trying to find the one song which stood out the most to me, Track 7 'Delusion (In Your Mind) is in my eyes the top song.
I enjoyed this song because at the beginning of the song it is just a nice calm instrumental and at 1 minute and 10 seconds it changes to real hard and heavy playing and vocals of which headbanging is guaranteed. After listening to this album as much as I have it has given me something to think about for what to rate it as, it took me a bit but I am rating this album 9/10, amazing album, amazing band.
I would like to thank the guys from Vengeful Atonement - Andrew Percival/Vocalist, James Moore/Drummer, JP Jones/Bass Guitarist, Robert Sawyer/Guitarist and Niall Every/Guitarist, you guys are awesome.
Review by Mark Pritchard
News Was Posted on: 21st November, 2016