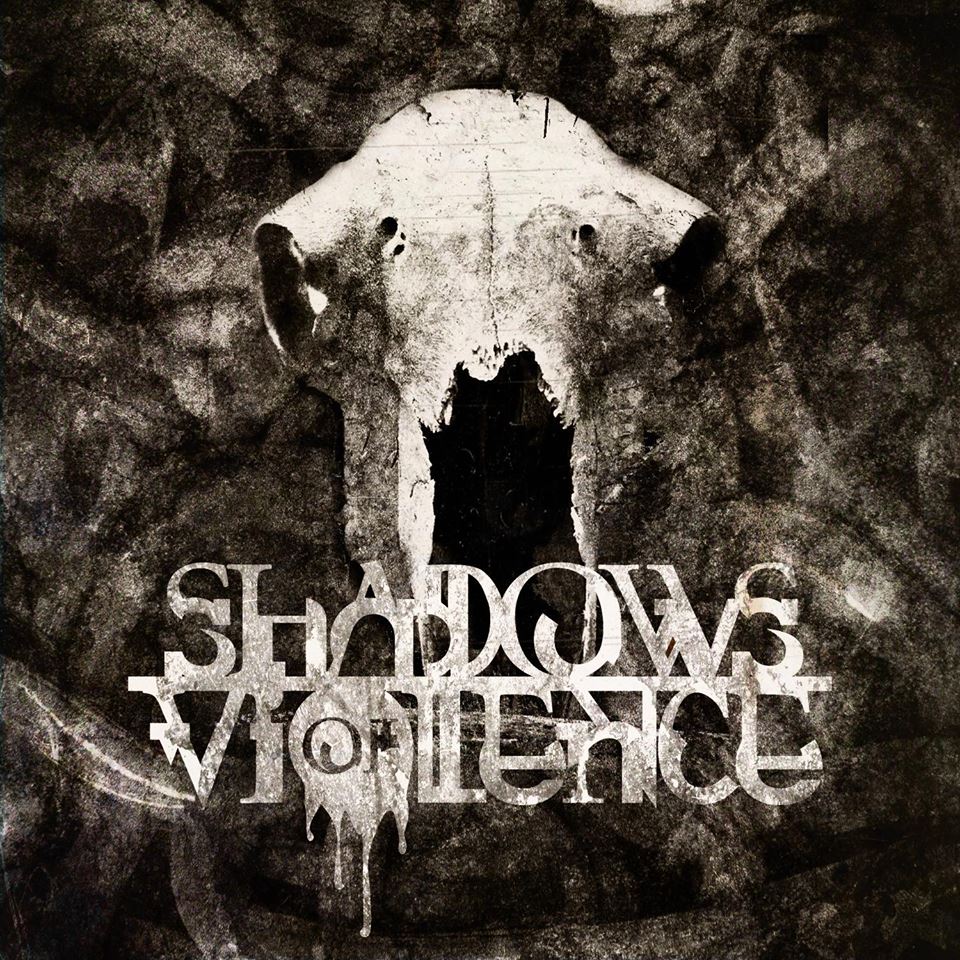 What's the name of your band? What's the origin of that name? Have you changed the band's name before?
We are called Shadows Of Violence. The name actually came when I (Martin) was playing online on the xbox, and a clan was called it, and I thought it was a good name for a band. The bands name hasn't been changed although we have thought about it in the past
Please list the name, age, and respective instrument of each band member.
Singer – Chris Moules, Age unknown, or if we are honest, 28
Guitarist – George Watts – 19
Guitarist – Martin Haigh – 26
Drummer – Michael Burrows - 26
What genre of music do you consider your work to be? Who are your major influences?
We class ourselves as Pure Metal. Our main influences are Machine Head, Hatebreed.
When did you form your band? What inspired you to make music together?
We formed in 2007. The band started as Martin had started playing guitar, and then decided it was time to for a band. Once that happened I decided to find a drummer, and after then we made sweet music.
How long have you all known each other? How did you meet?
Martin and Michael started the band together in 2007, and have had many line up changes, but the current line up, George joined in 2012 as the bassist, but then moved up to guitar, and Chris, our newest addition on vacals has been in the band since 2013.
Martin and Michael met at a house party, and the rest of the band we got online after advertising for various positions.
Who writes your songs? What are the main themes or topics for most of your songs? Do you think these topics will change over time?
We write the songs together as a band so we can get everyones influences into the songs we make. We don't have themes as such, but each individual song has a theme that depends how what Chris wants to have.
Could you briefly describe the music-making process?
To write a song it starts 1 of 2 ways. Either we have a jam to get a good riff, or someone brings a riff along and we then decide if we like the riff enough to make a song from it, if we decide we do then we move to making the rest of the song.
How we do that is we come up with various ideas for different parts that would work for the song, keep bits, drop bits, and then eventually come up with a song structure and decide if we need any more parts, and if we do then we come up with more face melting ideas.

Do you have a record label? Are you a member of any music organizations?
We have just recently joined a label which we are proud to announce. We are now part of Roxeavy music.
What are your rehearsals generally like? Do you have a set time each week in which you practice or are rehearsals more spontaneous?
Are rehearsals are usually laid back, but with lots of loud noises. We practise once a week, same time every week.
What can you tell me about your instruments? (i.e., Are you subject to brand loyalty or will you play with whatever's available? What made you choose the instruments you have now? Was it cost or was it a style/model/brand/colour preference?
None of us in the band are brand loyal, we play when we like. Both guitarists are currently half building/customising a new guitar that we are looking on using live from now on.
How has your music evolved since you first began playing music together?
Our music has improved drastically, and lately has become more technical whilst still being in you face, where as before it was a lot simpler.
Where is the biggest you have performed? What are your favourite and least favourite venues? Do you have any upcoming shows?
We have just played Eat You Alive festival at warehouse 23, Wakefield. How ever we are looking for bigger and better gigs all the time.
Our current gig list is:
Jan 24th - The Fenton - Scott Bedford
Jan 25th - Warehouse 23 - Phillip Oldroyd
Feb 7th - Wharfe Chambers (slug fest) - Daniel Borris
Feb 25th- South Sea, Sheffiled
March 4th - Fox and Newt, Leeds - Daniel Woodhead
April 19th - South Sea, Sheffield - ?
April 25th - The Fenton - Scott Bedford
May 14th - Grand Central,Manchester (still be be confirmed 100%) - Grand central, sov email
May 24th - South Sea, Sheffield - Ben Jenner
June 6th - Lounge 41, workington
Which songs do you perform most frequently? Do you ever play any covers? Do you have a set play list?
We have a veriaty of songs, we have scars of a fractured mind, green eyed monsted, through the looking glass and swing for the lights which are the newest ones.
We do a mean cover of soils halo
What have you got planned for the next 6 months? Hopefully something fantastic.
We have some new merch coming out, hopefully with a new bassist we will have more gigs and get some recordings done, and hopefully push ourselves with better and more face melting songs.
What is your favourite festival (played) / (been to)?.
All of them
If you could play alongside any band which one would you pick?
Machine Head
What is the funniest thing that has happened to you recently?
Just one? Funny things always happen in the band, but at all gigs we measure the stages, but not in your conventional measurements, we measure in Martins.
What has been your biggest challenge as a band? Have you been able to overcome that challenge? If so,how?
Currently it is getting a bigger fan base and bigger gigs, but hopefully this year this will be a better year for that
What's your ultimate direction for your band? Are you seeking fame and fortune?
We are doing it to get bigger gigs and play our music to people, but if we get fame and fortune then noone is complaining
What advice do you have for people who want to form their own bands?
Practise, practise practise. Noone wants to watch a band who isn't tight and sounds bad.


How can fans-to-be gain access to your music? Do you have a website with sample songs or a demo CD?
So far we have nothing recorded, but this year we hopefully will
Is there anyone you'd like to acknowledge for offering financial or emotional support?
Not really, we pay our way.
Any last words?
Keep it metal, and watch this space. Shadows Of Violence are coming for you!
News Was Posted on: 20th January, 2015