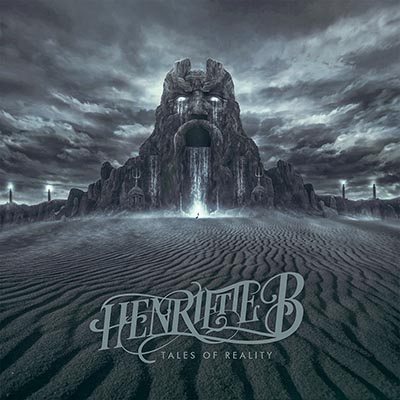 In the recent weeks I have been listening to Swiss band Henriette B
They are a five-piece metalcore band and was born in fall 2009 in Switzerland. In 2010 was their initial three tracks demo First Steps release. The band played many shows across Switzerland and France gaining maturity. In 2013, they released their first video clip for the song Cold Weapon.
Before I was asked about having a listen to the band's new EP Tales Of Reality I didn't know of them. Upon first listening to them I haven't stopped and as with every review I have done I have put this EP through my different scenarios to see how it does, it is in my opinion great I can't stop listening to them now.
The opening track can tell a lot about a band and with track one it has the nice and slow start which I always like but for this EP it is the calm before the storm, the band starts with a nice slow pace with just the guitar slowly getting louder and then BAM! it gets fast and intense, The band doesn't necessarily keep that intensity throughout each of the five tracks that follow.
I have listened to this EP quite a bit (as I have said) and with that I have had quite the problem of picking a specific song which stands out the most for me, each song brings something more than each other song so they all stood out to me the track for me has to be track six 'The Hidden Kingdom'. I have chosen this song because the instruments are absolutely amazing along with the growling of the vocals throughout this song but the thing which swung this to be the 'top of the pile' is due to how they slow down on more than one occasion in this song and it took me back when they have such intensity and be able to just slow down so naturally, this band amazes me and I can't get enough of listening to them.
I have decided that there is only one rating I can give it and that is an easy 10/10.
Review by Mark Pritchard
News Was Posted on: 9th February, 2016