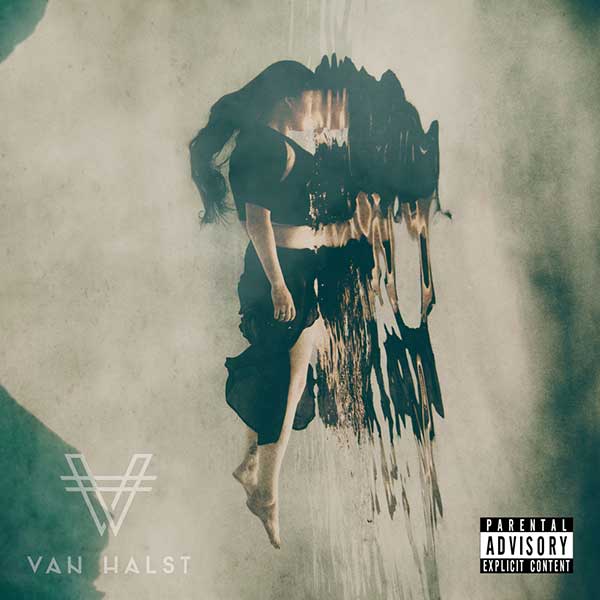 Van Halst! It is really easy to start liking their 'World of Make Believe' album. Sometimes, songs and albums can take more than one, two or even three listens to finally start appreciating what your ears are receiving. With Van Halst, my love for their music was quite immediate. Insta-love as the younger generation would call it and I'm not ashamed! If you're going to look for Van Halst on Youtube and come across their title song- World of Make Believe- you'll probably think- yeah, decent! What struck a chord with me straight away was the tone of vocals. Sometimes, you can just hear that instant match in between the instrumental and vocals and I hoped the rest of the album was going to be as good... Heh, the rest of the album was even better!
To keep a certain structure to all the things I want to point out about 'World of Make Believe' I am going to break this album review down to sections of instrumental, vocals, lyrics and the general feel.
Instrumental:
The album starts off packing a punch and gradually slows to softer tones but make no mistake here- the instrumental power will carry on throughout the album. To my ears the instrumental delivered great crisp sounds with lovely tones of bass and drums which matter a great deal to me when it comes to any band I listen to. As for the occasional, at times hard to catch across any music, multidimensional airy feel delivered by the guitar, Van Halst manage to offer it in their song 'Denying Eyes'. Of course, I cannot NOT mention the occasional guitar solo, each of which is delivered beautifully and gives a rather haunted feeling which helps to set the mood for each song. Talking about each song- they all have their own message, their own instrumental presence without getting repetitive.
Vocals:
Strong female vocals- how can one deny the beauty of this? Coupled with the heavy, rolling instrumental the light feminine vocal can deliver wonderful results. The magic of Van Halst vocals however doesn't just stop with the 'light feminine' voice because the occasional strong throaty scream at the right places for that extra effect by the lead singer adds a layer of freshness that discounts any chance of blandness. The vocalist has a great range and a certain clarity mixed with huskiness in her tone as she alters in between story-telling and passionate, pure, simple singing.
Lyrics:
Lyrics, lyrics, lyrics... They deliver a message. A message of bitterness towards society, religion, politics and personal circumstances but also of love and heartbreak. A message, in the words of System of a Down, that says- F*ck the System. The dissatisfaction of the creator (or creators) of the lyrics towards the status quo of our society is clear and makes the songs even more so likeable. Once I went through the lyrics and listened to the songs again, it all came together in a perfect mix. The talent is real and it needs to be heard.
General feel:
Everyone will definitely find something to their liking on this album. You have fast and hard, you have the melancholy ('Ryan's Song' & 'Perfect Storm') and you also have the slow and seductive ('Put Him Down'). Van Halst have proven with this album that they are able to deliver a variety in all aspects and do so with utter conviction and a confidence that is hard to miss.
Would I watch them live? - Van Halst are a Canadian band and I hope they will have worldwide success because- Hell yes- a million times over, I would love to see them live! Powerhouse of a band!
My favorite songs from the album: 'Save Me', 'Ryan's Song', 'World of Make Believe', 'Questions', 'Monster' and 'Put Him Down'.
I found it rather difficult to decide... But in the end decided they're worthy of 9/10 for sure.
Review by Liz Scanlon
News Was Posted on: 24th September, 2016