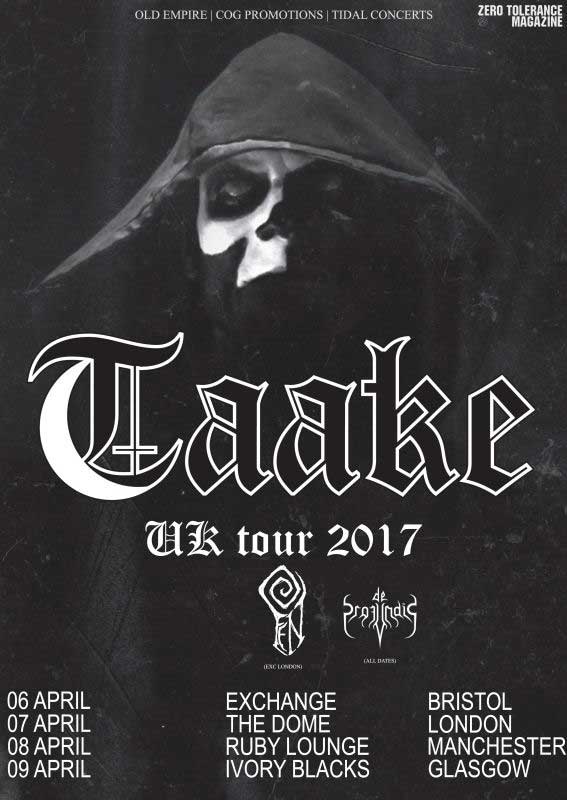 De Profundis have been confirmed as part of a touring package that will be bringing an icy chill to spring in the UK. Along with atmospheric black metallers Fen and tour headliners, the Norwegian lords of the dark, Taake, De Profundis will be descending like black angels upon Bristol, London, Manchester and Glasgow during April. The dates are as follows:

April 6th - Exchange, Bristol
April 7th – The Dome, London
April 8th - Ruby Lounge, Manchester
April 9th - Ivory Blacks, Glasgow

On this tour De Profundis will be celebrating the 10th Anniversary of the release of their debut album, Beyond Redemption. There will also be a very special release to commemorate the first decade of De Profundis being unveiled at this time, featuring artwork from renowned artist Gary Ronaldson (Kreator, Napalm Death, Benighted etc) – more details on this to follow soon. Meanwhile the band are nearing completion on recording work for their fifth album which will be released later in 2017.
News Was Posted on: 21st February, 2017