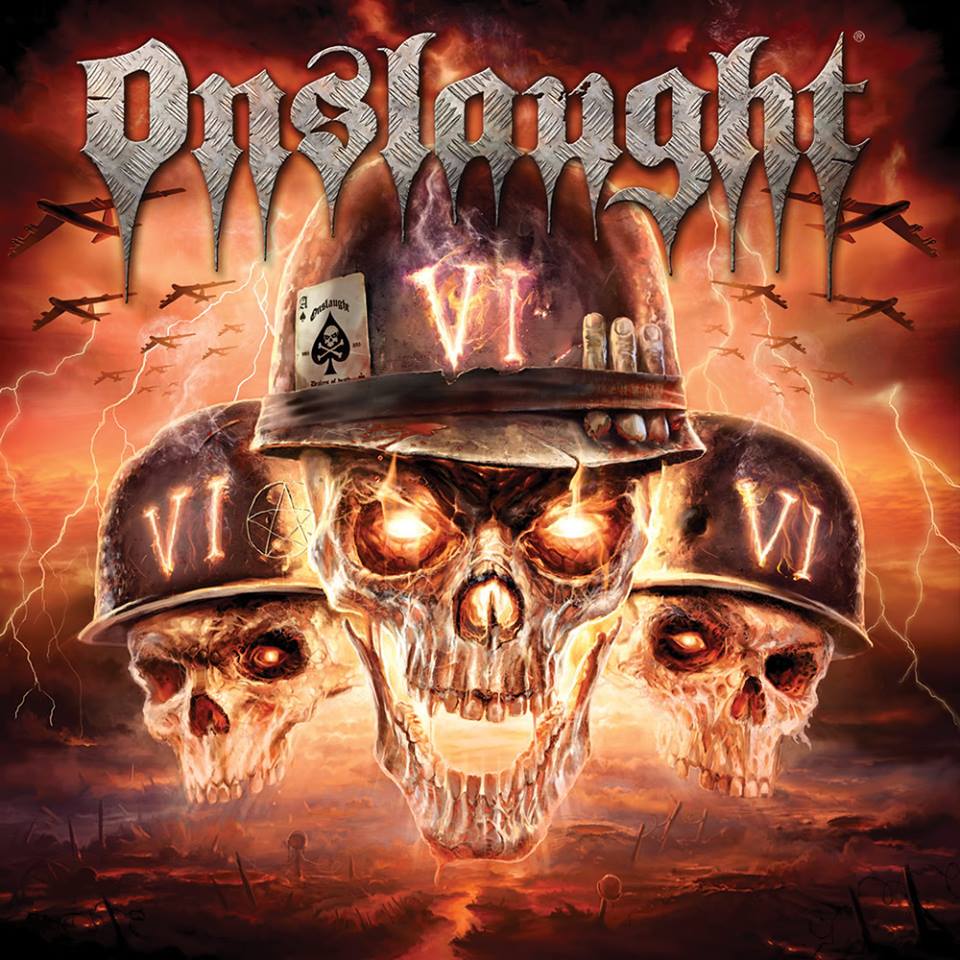 British thrashers ONSLAUGHT have "fired" Neil Turbin as the lead singer for their ongoing "Thrash Invasion Tour 2014", explaining that the former ANTHRAX frontman never learned their material properly.
Turbin was hired to front ONSLAUGHT as the fill-in for the band's regular vocalist, Sy Keeler, who is sitting out the trek due to health issues with his son.
Speaking to Heavy Metal Television VJ Susie Von Slaughter prior to the band's November 25 performance in Tempe, Arizona, ONSLAUGHT guitarist Nige Rockett said: "Basically, the [North American] tour was booked April/May time. Sy's [son] has not been that well for a long time. We looked at it and we said, 'Well, let's soldier on and see what we can do.' And we ended up getting up getting the singer from the first ANTHRAX album, Neil Turbin, to do the vocals on the tour. But I'm just about to tell you something very exclusive to you. We actually fired him yesterday [after the show in Anaheim, California]… Basically, I'm gonna be doing some vocals tonight."
He continued: "Things never really started off well with Neil. He had a reasonable amount of time to learn the songs. He turned up at the first show in New York with a prompter on stage, and that prompter was still there yesterday. So tonight I will be doing my best to deliver [the lead vocals]."
Nige added: "The show goes on. I mean, we've done it with this tour, and we're not gonna skip out on the last two shows. I mean, we've just gotta do it."
News found on http://www.blabbermouth.net/ via Facebook
News Was Posted on: 27th November, 2014