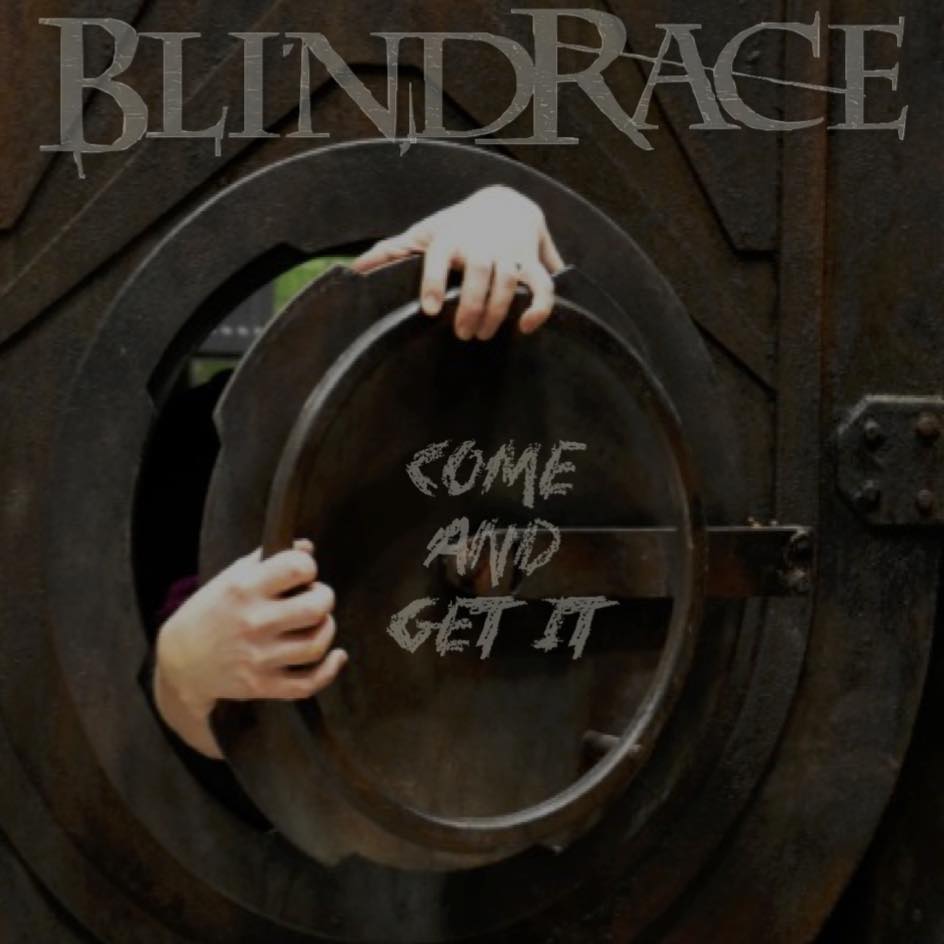 What's the name of your band? What's the origin of that name? Have you changed the band's name before?
The name is Blind Race. The meaning of the name is that we are all one race and people are just too blind to see it.
Please list the name, age, and respective instrument of each band member.
Tommy Geraldes - Vocals
Costas Kentros - Guitars
Mike Ferraro - Bass
Stelios Kentros - Drums
Joannie Cotton - Keys
What genre of music do you consider your work to be? Who are your major influences?
Metal! Pantera, Slipknot, Stone Sour, Vai, Elvis
When did you form your band? What inspired you to make music together?
2007. Same music influences and admiration of each one's talent
How long have you all known each other? How did you meet?
For about 8 years and met through mutual friends
Who writes your songs? What are the main themes or topics for most of your songs? Do you think these topics will change over time?
Music is written by Costa and lyrics are written by Tommy. Then we arrange the ideas as a whole. Most songs are written on life itself. Situations, relationships, people, bullshit. Sure topics will change as life does.
Do you have a record label? Are you a member of any music organizations?
Not yet. We are an indie band
What are your rehearsals generally like? Do you have a set time each week in which you practice or are rehearsals more spontaneous?
Usually two to three times per week.
What can you tell me about your instruments? (i.e., Are you subject to brand loyalty or will you play with whatever's available? What made you choose the instruments you have now? Was it cost or was it a style/model/brand/colour preference?
Guitars are all Ibanez and drums are Tama and Zildjian but there are definitely many brands out there that have great lines. For us it is total preference right now.
How has your music evolved since you first began playing music together?
As everything else we believe that our music has matured and obviously the more you practice the better you get at everything
Do you have any upcoming shows?
We have a big show scheduled at the Phoenix Concert Theatre on January 23rd
Which songs do you perform most frequently? Do you ever play any covers? Do you have a set play list?
We play all of our new EP and some of our older ones. Yes we usually throw a cover or two
What have you got planned for the next 6 months? Hopefully something fantastic.
Promoting our new EP Come And Get It and gigging
What is your favourite festival (played) / (been to)?
Indie Week Toronto and Rockstar Mayhem Festival
If you could play alongside any band which one would you pick?
Stone Sour, System of A Down
What's your ultimate direction for your band? Are you seeking fame and fortune?
We would love to get our music out there and share it with the masses. We really believe at what we do.
What advice do you have for people who want to form their own bands?
Practice, Patience and Practice
How can fans-to-be gain access to your music? Do you have a website with sample songs or a demo CD?
Yes we are all over social media like Facebook, YouTube, etc.
Is there anyone you'd like to acknowledge for offering financial or emotional support?
Family and fans! Always there for us!
News Was Posted on: 10th January, 2015