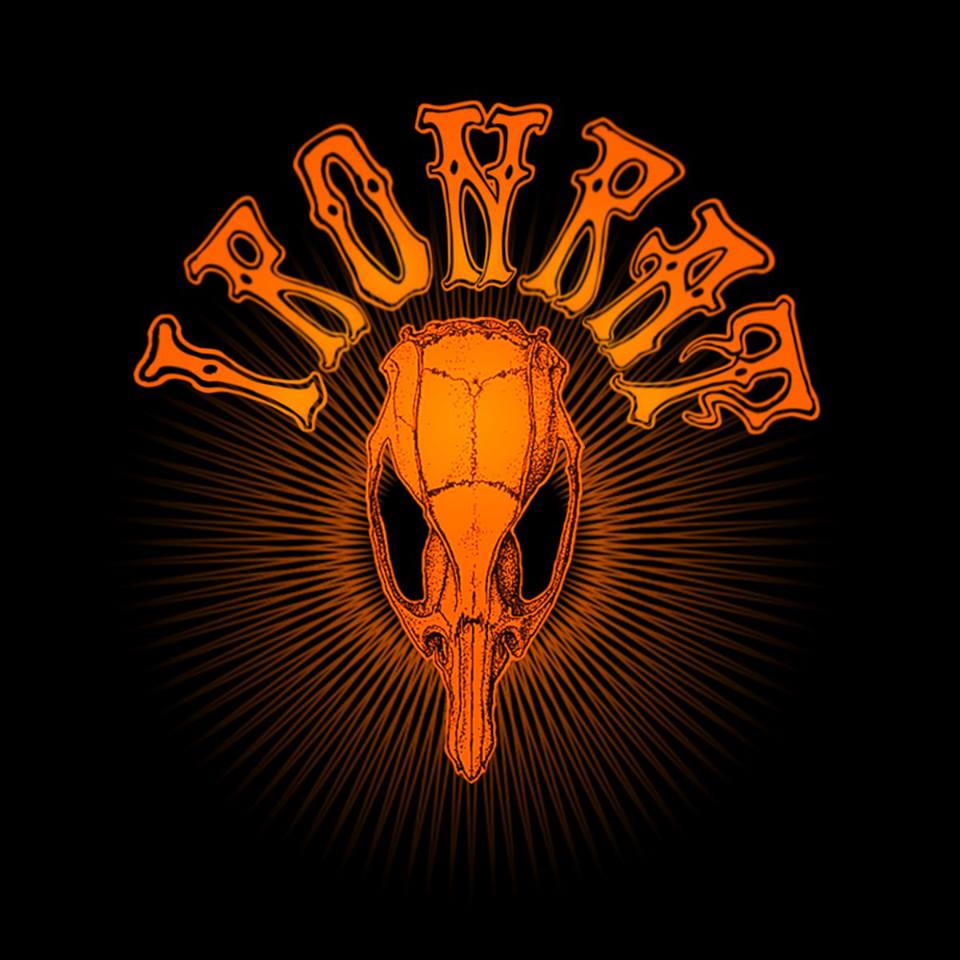 What's the name of your band? What's the origin of that name? Have you changed the band's name before?
Ironrat (not Iron Rat or IronRat :-) )
Please list the name, age, and respective instrument of each band member.
Chris (30something) - Vocals (ex-drums)
Wayne (30something) - Guitar
Martin (30something) - Lead Guitar
Stuart (practically40something) - Bass
Gordon (40something) - Drums
What genre of music do you consider your work to be? Who are your major influences?
Rock/metal, while subgenres can be helpful I guess stoner rock/doom is the closest fit for us but there's allsorts like southern/retro/70s rock, thrash, punk and prog in there.
When did you form your band? What inspired you to make music together?
It all began in 2008. Metallica's return to old-school album 'Death Magnetic' had recently been released and it sparked a conversation between Wayne & Martin which led to a jam. Soon Ste joined on Bass & Vocals, Chris on Drums and Ironrat was born. Clutch, Down, Corrosion of Conformity were some of the initial influences of the band but that's broadened over time.
How long have you all known each other? How did you meet?
Wayne, Martin have known each other since they were about 15, Gordon's been on the Bradford music scene forever and Stuart got introduced to Martin back in about 2005 through the band Silverburn.
Who writes your songs? What are the main themes or topics for most of your songs? Do you think these topics will change over time?
Chris currently writes the lyrics with some assistance from Wayne. He tends to pulls from his life experiences so we're got themes like chav culture, drugs, the state of the modern news media or sometime we'll 'name' a song in the jamming process and that will suggest a theme, like Thunderlord or Last Outlaw.
Could you briefly describe the music-making process?
Anyone and everyone can bring a riff to the jam but Wayne's generally best at pulling that into a structure, we'll all jam that out and craft it into a instrumental for Chris to finalise lyrics then we'll all jam it out again, take it home and listen to until it's done.
Do you have a record label? Are you a member of any music organizations?
Out debut album was released by indie label Voltage Records/Prosonic
What are your rehearsals generally like? Do you have a set time each week in which you practice or are rehearsals more spontaneous?
We firmly believe in regular once or twice a week rehearsals.
What can you tell me about your instruments? (i.e., Are you subject to brand loyalty or will you play with whatever's available? What made you choose the instruments you have now? Was it cost or was it a style/model/brand/colour preference?
Stuart - For Ironrat it's got to be a 5-string, preferably in black. I'm been using a Fender Jazz and Spector for a long time now and I love them both despite and because they are both very different.
Wayne & Martin - generally prefer Gibson guitars. There's no sponsorship deal, but we wouldn't mind one! ;-)
Gordon - plays anything loud
Chris - I'm not Shure, ;-) heck I'll use anyone's mic...
How has your music evolved since you first began playing music together?
It's got more ambitious and heavier. When Monument was first written it really marked a shift in the writing, it was more brutal than anything before it but was still true to the core sound of Ironrat.
Where is the biggest you have performed? What are your favourite and least favourite venues? Do you have any upcoming shows?
Sheffield Tattoo Show 2014 was probably the biggest, which was fun but too quiet. Bad Apples was a get venue, small but with a great atmosphere.
Our next confirmed gigs is a 2 days festival in Coventry in 1st August 2015 then Halifax on 15th August 2015. (see our website's gigs page for more info)
Which songs do you perform most frequently? Do you ever play any covers? Do you have a set play list?
We don't currently play any covers but we're considering a few possible songs. Depending on the gig we'll mix the setlist up as needed but some songs like Monument itself and Eye Lucifer are pretty much guaranteed to be played.
What have you got planned for the next 6 months? Hopefully something fantastic.
Pushing the Album and gigging, we've also begun writing ready for the next release.
What is your favourite festival (played) / (been to)?
We've just come back from Bulletfest 2015 near Pontypool and that was a total blast, so many good bands!
If you could play alongside any band which one would you pick?
All of us are big fans of Alunah and hope to play with them again, Lifer too! Ballsdeep were ridiculously tight when we played with them at Bulletfest, it'd be great to play with them again. I guess the big dream would be playing with Down or COC though.
What is the funniest thing that has happened to you recently?
Too many to mention but probably Chris's wardrobe malfunction at the bar at Bulletfest, neither he nor the bar staff even realised.
What has been your biggest challenge as a band? Have you been able to overcome that challenge? If so, how?
Getting the right line-up, that's something we feel really good that we've nailed now.
What's your ultimate direction for your band? Are you seeking fame and fortune?
Hahahaha, there's easier ways to make a fortune or achieve fame! We're out to rock, have as much fun as we can writing, playing and making new friends and make enough to cover the travel and bar bill!
What advice do you have for people who want to form their own bands?
Do it! Get playing with people as soon as you can hold a chord. Work hard at it, play hard while doing it, it's some of the most fun you can have.
How can fans-to-be gain access to your music? Do you have a website with sample songs or a demo CD?
Ironrat.co.uk will lead you to all the streams or downloads but Amazon, ITunes, Spotify and YouTube all have samples or full songs to listen to.
Is there anyone you'd like to acknowledge for offering financial or emotional support?
Tim at Voltage, Dr Watson Music, Copro, Boylan Media, Mr.Stonebeliever, Unsigned Melodies.
News Was Posted on: 23rd August, 2015