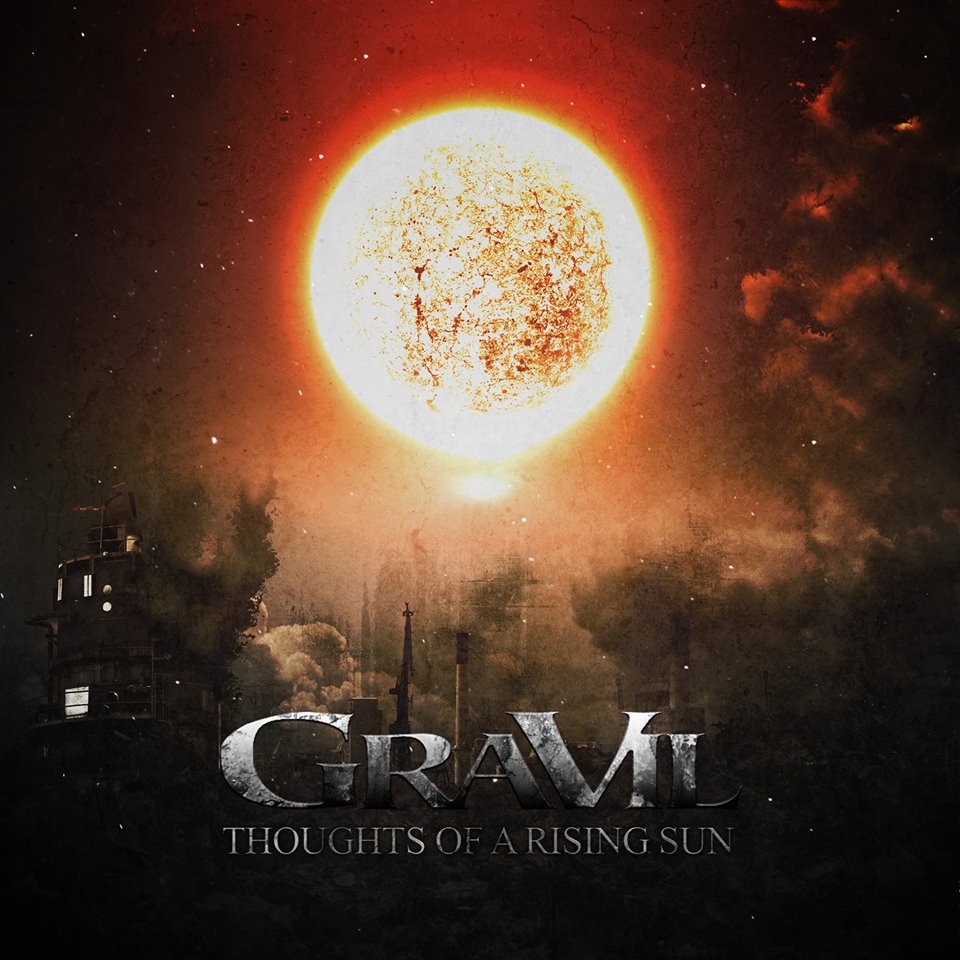 Gravil are a heavy metal band from London, UK.

A short acoustic intro opens the album, followed by a deep growled vocal scream that introduces 'Structurally Unsound', a ferocious blast of very heavy riffs and powerful growled vocals. 'Enemy Within', mixes industrial with traditional heavy metal resulting in a slow heavy song.

'Beyond Reprieve' is a brutal blast of thrash metal, ferocious time changes and growled vocals. 'The Wanderer' is a mighty slab of traditional British heavy metal and 'Something Worth Chasing' is Pantera-like in its delivery.

A two minute instrumental leads into the title song, 'Thoughts Of A Rising Sun' with one of the best vocal performances on the album. 'The Struggle' rattles the senses as it storms to an end. 'Through The Eyes Of Spartans' is another classic British metal sounding song with 'Bottle Of Shadows' displaying an Iron Maiden influence in its intro before storming off at pace. Final song 'March Of The Titans' brings the album to a close in frenetic, furious fashion.

Overall, brutal guitar riffs, growled vocals and a traditional British metal feel to it, proving to the world that British metal does have a future.
Review supplied by frenzyfire.co.uk
News Was Posted on: 13th August, 2015